Instagram Promotion
Instagram

Monthly Packages
Starter
$55 /mo
Followers:
+1200
Likes per post:
+50 (1 Post Max)
Views per post:
+250
Insta Story Views:
❌
Insta Saves:
❌
Interaction:
Less likely
Drip-feed Delivery
Business
$120 /mo
Followers:
+2800
Likes per post:
+110 (1 Post Max)
Views per post:
+400
Insta Story Views:
❌
Insta Saves:
❌
Interaction:
More Likely
Drip-feed Delivery
Expert
$230 /mo
Followers:
+6000
Likes per post:
+170 (2 Posts Max)
Views per post:
+800
Insta Story Views:
✅
Insta Saves:
✅
Interaction:
Guaranteed!
Drip-feed Delivery
24/7 support
Premium
$450 /mo
Followers:
+12000
Likes per post:
+250 (4 Posts Max)
Views per post:
+1000
Insta Story Views:
✅
Insta Saves:
✅
Interaction:
Guaranteed!
Drip-feed Delivery
24/7 support
Prioritized Campaign!
Basic Plan

$29.99 /Month
Increase traffic 130%
Backlink analysis
Organic traffic 215%
10 Free Optimization
24/7 support
Advanced Plan

$29.99 /Month
25 Analytics Compaign
1,300 Keywords
25 social media reviews
1 Free Optimization
24/7 support
Business Plan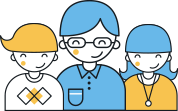 $29.99 /Month
Increase traffic 130%
Backlink analysis
Organic traffic 215%
10 Free Optimization
24/7 support
Instagram Monthly Packages

Do you want to be Instagram famous? Or maybe you want to grow your business account? Let ThinkSocial be your Instagram marketing partner and power your Instagram account to the top with our Instagram Monthly Promotion Services.
Reach a larger audience and gain new followers everyday. Increase the number of followers and faster organic growth is guaranteed!
Get engagement on all your posts ensuring more visibility and growth. The more likes and views your posts get, the more they will be seen by more people, thus helping you gain new fans even faster. 
Choose from one of our monthly packages and ThinkSocial will take your Instagram page to the next level!
Why choose us?
 – Followers will be delivered steadily and evenly throughout the campaign duration. We'll make sure that all your posts receive engangement.
– Unbeatable prices! We make sure that we give the best value for the money you invested in ThinkSocial.
Frequently Asked
Questions
One Stop Shop for
Social Media Services

with Exclusive Support​
Privacy Assured
Your protection and data confidentiality is of utmost importance to us. We treat your personal data and information as strictly confidential.
High Quality Service
We remain determined to deliver the highest quality services you'll find online at unbeatable prices!
Quick & Helpful Support
Here at ThinkSocial, we are all about serving our clients. You will always receive reliable support when talking to our support team. We will provide you with a quick response for all your needs.
Service Guarantee
If we are unable to deliver your order for any reason, we will offer you any other service of the same cost or issue a full refund if requested, no questions asked.
Express Checkout
Very simple ordering and payment form. Checkout fast and securely via PayPal.
100% Risk-free
We use genuine marketing strategies to grow your account so there is no risk of suspension. Your account is 100% safe with us.